Fun Things To Do This Summer
It's that time again when you can finally go out and about, travel, spend time with friends and family and enjoy a good vacation. For most people, summer is stressful as you'll be worried about your beach body, expensive tours abroad, the summer shopping etc. But amidst all that, you need to stop, relax and enjoy the summer as you could. It's not about how much money you spend but rather about how you plan out the activities, sometimes without spending a single penny. So here are some of the fun things you can do this summer.Take a classSummer is the best time to learn something new. If you've always wanted to be a ballerina, it's never too late to start. If you enjoy baking and cooking, take cooking classes Gold Coast.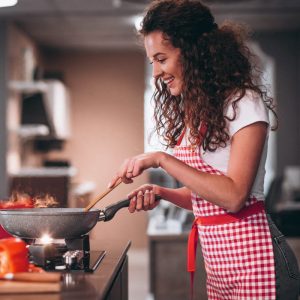 Want to learn to play an instrument?
Take guitar lessons. The choices are endless and it is all about learning new things and pushing your limits. You'd be surprised at what talents you actually have in you. If you like, take a friend with you. You both can enjoy the lessons together. Also, these activities encourage family time. For example, you can learn to bake brownies as class and come home, get together with your siblings and bake them. You'll not only be proud about baking the best brownies, but also make you happy that you are sharing your knowledge with others.
Go on a fishing trip
Head down to the lake with some buddies, your family or even alone if you would like to enjoy some quiet time to yourself to enjoy a day of peaceful fishing. Make it a picnic with your family, pack some sheets and picnic basket and let the kids play around and have a dip in the water. There would be nothing like enjoying a fresh fish that night at the bonfire. Even your dietician would like that idea. You can easily rent fishing equipment if you don't have your own. For more details about this dietician you can visit this page in such ideas.
Volunteer
Nothing gives you a sense of satisfaction like volunteering. Many clubs and societies put up volunteering projects all around town so you can pick any you like. If you value reading, volunteer at the library. If you love children, sign yourself up at a day-care centre. If you like making people happy, go to the elders' home and spend an entire day talking, singing and dancing with them. If you love animal, head down to the shelter. The smile you put on people's faces will delight you. They are even added CV qualifications so why not?